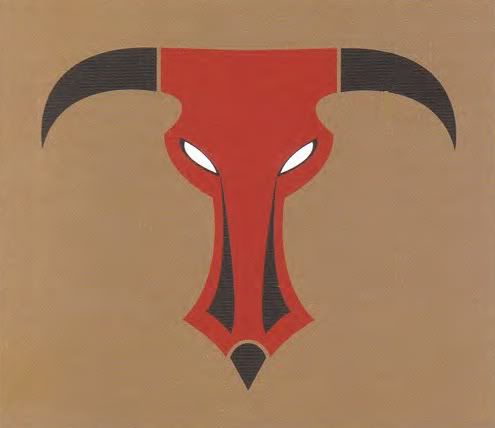 It has been a little while since we saw an update regarding Martok's Minotaurs and it appears he has not been idle with them.
This guy is painted. I think.. I need to get some weathering powders to oxidize the metals and muddy/dust him up a little. And then I need to work out how to finish off the basing. For now though the brush work is over.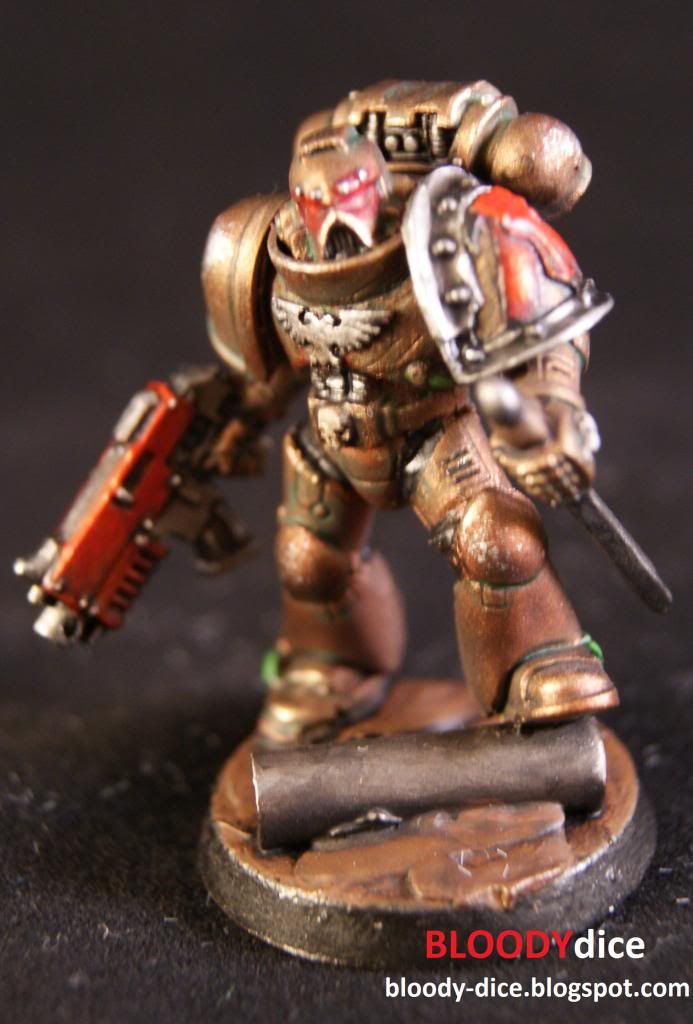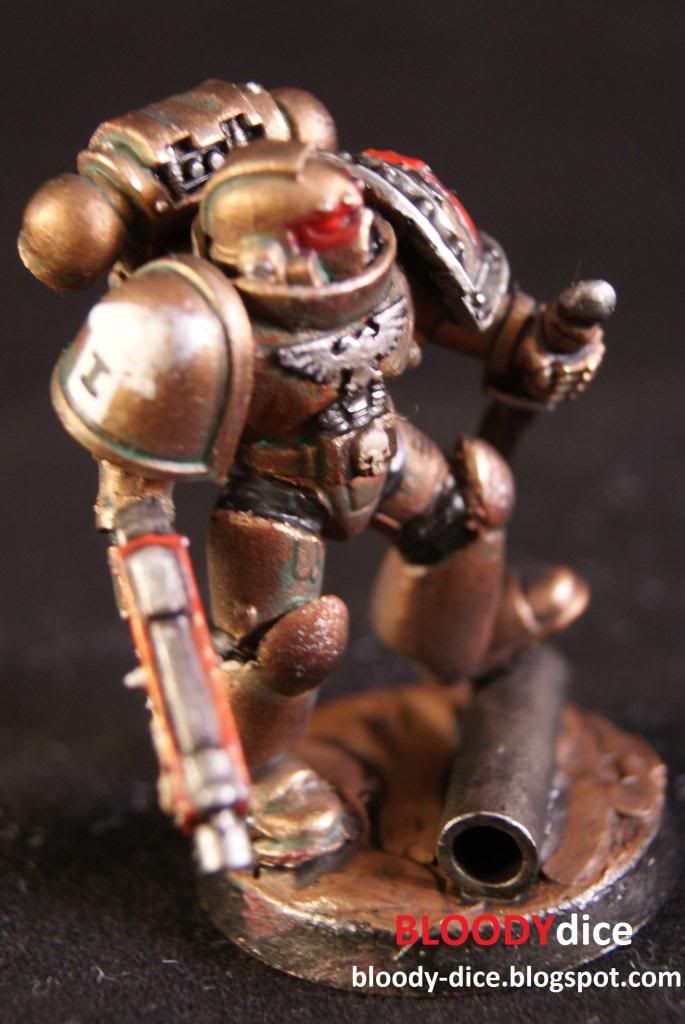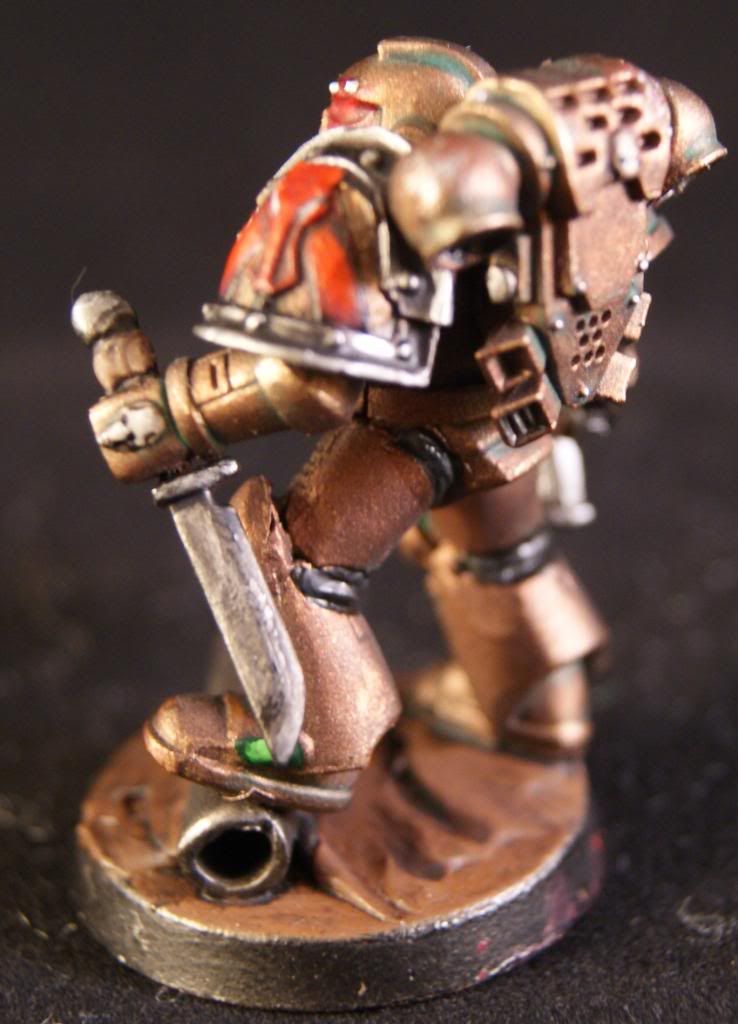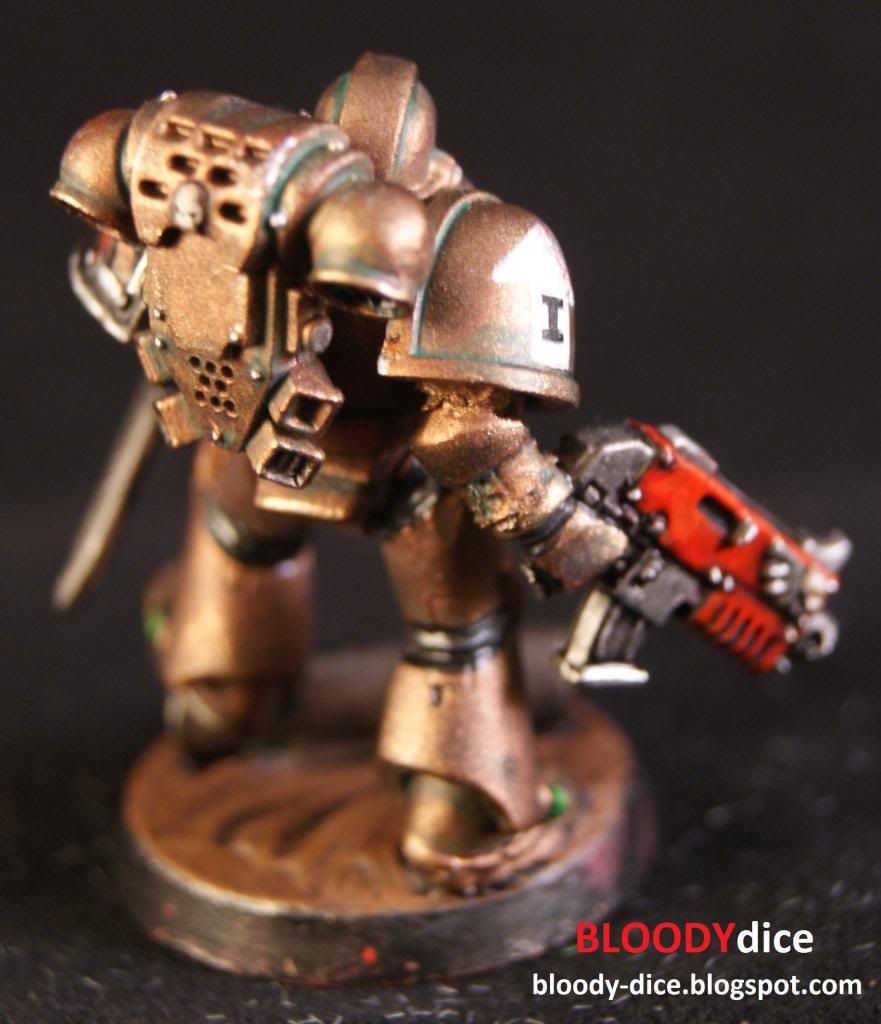 After getting the airbrush work out of the way I started blocking everything out with a brush and then blending some deep reds. I finished everything and then took a crack at the OSL lenses. With all the brush work done i then used a sponge to start adding some chips to the armour.
Hopefully I shall have a full squad of these completely painted before the month is out.
Well they certainly do seem to be coming together and quite the labour of Love! He might have some more Minotaurs he needs to work on but I have seen some Xenos that might show up on the Blog first :)